PICK & PLACE
Please find our selection of used Pick & Place items in the list below.
Looking for something in particular? Give us a call or email us with your need and we will keep you updated when it arrives in stock.
ITEMS IN STOCK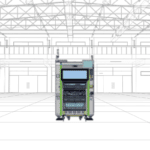 SiPlace D4, S & X Feeder
Build 2007, fully refurbished.head config 4 x RV12, camera type #29 & #28.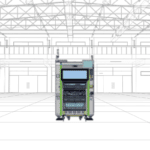 SiPlace D2, S Feeder
Build 2009, Head Config: CP12 + CP12, Camera type: #28 & #28
Mirae Mx400L Pick & Place
Vintage 2010
42.000 CpH IPC
Board transport 680 x 460
Board support
Automatic board width adjustment
System controller
Transport controller
6 Heads + 6 Heads
Operating touch screen 15'' and service keyboard
SMEMA
Mirae Mx400L Feeders
Mirae C-Feeder package:
56 x 8mm 4mm pitch
3 x 8mm 2mm pitch
10 x 12mm
2 x 16mm
5 x 24mm
3 x 44mm