SMT Renting on centerstage at the 2021 Productronica
Why renting solutions? From center stage at the JUKI booth at the Productronica 2021, Marcel Lentfert tells about his and Confeds experience with SMT Renting.
SMT Renting did a "Health Check" and guided Confed through the whole process. Marcel Lentfert explains how Confed had new owners 2 years ago, and Confed needed to do a lot of investments in the whole company.  SMT Renting was the solution for Confed.
Seminar recordings from the annual IPC EMS Day in Tallinn 2021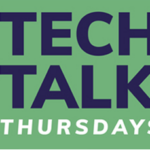 SMT Renting features in the video podcast Tech Talk Thursdays with Trevor Galbraith from Global SMT & Packaging.
In this episode of Tech Talk Thursdays Ole Thers will present SMT Renting and the renting business model which allows Electronic Manufactures to rent both the Capacity & Technology that match the actual production requirements for the period it's needed – all in one fixed monthly fee with service and warranty included.